about our practice
Whether you're looking for laser hair removal, cosmetic injectables, fat reduction or just great skin care, we have you covered. We aim to provide you with affordable and effective non-surgical treatments that work. That's why we offer the latest and most advanced aesthetic treatments and products available. Best of all, we guarantee our highest priority is always you. Contact us today and schedule your free consultation – go on, you deserve it!
"Our Mission Is to Provide a Professional Treatments to Help You Look Your Natural Best."
our mission
Purple Dental Care is widely recognized as a leading authority in cosmetic and aesthetic services. All our services are all provided in a professional, ethical and service-orientated environment. All our cosmetic injectable treatments are performed by medically trained professionals. This ensures your results are always delivered with experience and care.
To make people look and feel fantastic about themselves by proving leading edge, credible and medically-researched cosmetic treatments in a professional, ethical and service orientated environment, where our highest priority is always the client's best interests.
"I have had wrinkle free Botox treatment and I have always felt at ease and treated very professionally. The results have been amazing and my skin and face look great. I would recommend anyone wishing to have treatment to contact them. Thank you so much for a great result."
Ellie Stewart
Dr M Ghafoor
Dr Ghafoor is a Cosmetic and Reconstructive Dental Surgeon with a special interest in Facial Aesthetics.
Dr Ghafoor who qualified from the Royal London Dental Hospital in 2002 with distinctions in several modules undertook his vocational training at the University of Birmingham dental practice.
He then went on to complete a postgraduate training at the renowned intensive implantology hands on course at Tatum's Institute and then went onto complete the comprehensive restorative and aesthetics course at Smile Concepts clinic held by Dominic Hassell.
This provided a strong foundation in his Basic Surgical, restorative & cosmetic dentistry skills combined with Implant treatment. His keen interest not only included reconstructive and cosmetic dentistry but also extended in managing and treating dental phobic patients and has carried out extensive treatment under relative analgesia and IV sedation.
Dr Ghafoor also has considerable experience in community dentistry and also in the hospital setting when he worked as a Senior house officer in Oral & Maxillofacial surgery. As well as fine tuning his surgical acumen he also acquired the ability to treat patients competently under general anaesthesia carrying out a wide range of minor oral surgery treatment.
This included dentoalveolar surgery comprising of wisdom teeth extractions, soft tissue biopsies, apicectomies, incision & drainage of dental abscesses. He also had on-call commitments and cross covered both oral & maxillofacial and ENT emergencies. He also assisted in major head & neck oncology surgical cases and orthognathic surgery during his role as an SHO.
In 2008 Dr Ghafoor obtained his Membership from the Faculty of Dental Surgery at the Royal College of Surgeons of Edinburgh. Mohammed has carried out several audits and has also authored and co-authored a number of publications to his name, and recently presented at the British Association of Oral Maxillofacial surgery conference in Nice 2011. He has also published in the British Dental Journal, Journal of Maxillofacial & Oral surgery and Triple OOOE journal. He has also authored the first e-textbook for dental undergraduates an aide memoir titled as Mnemonics in Dentistry available from www.dentalmnemonics.com.
Dr Ghafoor has a special interest in Oral surgery and offers a wide range of minor oral surgical services and welcomes referrals for wisdom teeth extractions, complex extractions, apicectomies and excisional biopsies.
Dr Ghafoor has achieved training in a wide areas of facial aesthetics and was awarded a distinction in the PGCert from world renowned University of Queen Marys London.
Dr LEYRE CAMARENA
Dr SeBASTIAN wILEY
Dr VITHURAN NIRUBAN
DR FARZANA AKHTER (hygienist)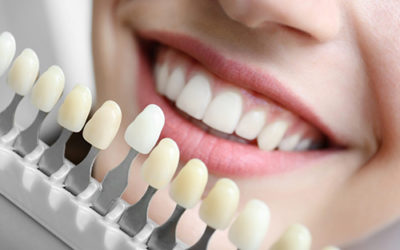 Dental Implants: Definition, Procedures, and Benefits – Bristol UKDo you want to get back your smile and restore your confidence? Are you looking for a safe procedure to get permanent teeth without any discomfort? If you have a missing and broken tooth, you might be...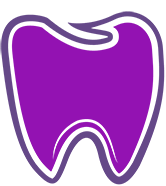 Experienced Clinicians
Your face and body in the hands of the experts.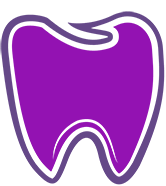 Professional & Friendly Staff
Super professional and friendly staff to assure your comfort.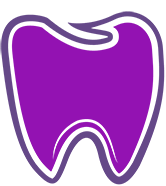 Weekend Appointments
Book an appointment a
ll week Monday to Saturday 9am till 9pm
.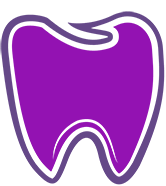 Evening Appointments
Evening appointments are available a
t request
.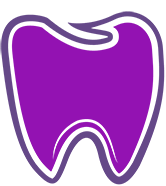 Home Visits Available
The doctor comes to your home, office, hotel or wherever you are.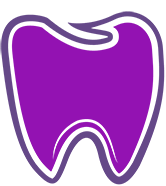 No Extra Fees
No extra charges of hidden fees, we keep it real.